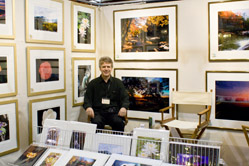 REID MCRAE WATTS
---
Landscape and Wildlife Photographer
Reid Watts started in photography at the age of twelve, when his father allowed him use of his collection of Leica, Rolleiflex, Zeiss, and Graflex cameras as well as a well-equipped darkroom. A technology perfectionist, Reid has developed proprietary processes that give his pictures their brilliant colors and life-like appearance. Reid employs over a dozen different types of papers and a variety of printing techniques to obtain these results.
Reid grew up in Switzerland. Reid and his wife Therese currently live in Lexington, South Carolina, and take full advantage of their proximity to both the the South Carolina coast and the Blue Ridge mountains. They have also traveled extensively in the Americas, the Caribbean Islands, Middle East, Europe, the Himalayas, India, and the Pacific Islands.
Artist Statement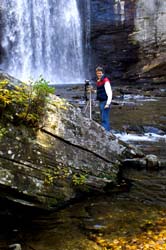 "My art is the result of a lifelong love of photography, computers, and nature. In my images I attempt to capture the beauty of nature the way my mind's eye remembers seeing it.
The optics, cameras, computers, software, printers, papers, canvases, and inks are just the tools to that purpose. I know that I have succeeded when viewers of my pictures react with the same awe that I experienced when I observed the scene in nature."